Ronin Dog Training seminars and classes are f

or Police or Military working dogs. All the training methodologies are biased towards getting the dogs ready for real work and are not sport orientated.

 
Certification under the PMPWDS on 26 -31 march 2023

Certification days are held in Old Fort TN and are for LE and other professionals

PATROL

NARCOTICS

HR

TRACKING

Please contact us for more info or reservation of a slot on the contact form below this page or to

ronindogs@gmail.com

.
HANDLER AND TRAINERS CLASSES
HANDLERS CLASS and TRAINERS CLASS 2023-01 16-27 January 2023
open for booking
2023-02 13-24 March 2023
open for booking
 

 

The Ronin training Methodology

Our methodology is developed to get the best out of the working dog.
A working dog is used because of the dog's capabilities that we humans don't have,otherwise why would we use a dog.
The superior sense of scent are one of the main reasons we use working dogs in Law Enforcement, Military and forensics.
This together with the speed and commitment during apprehensions the dog is a successful partner in this kind of work.
Our training methods are in such a way that the dog performs to the dogs maximum performance.
What use would a dog have otherwise.
Many trainings methodologies are about maximum control with in reality means restrictions.
Why do we restrict the dog in in something we really ask the dog to do for us.
If the dog is afraid or feels stressed then the first thing the dog will do is switch of his or her nose , all that stress will come out in a unpredictable way and that's really loosing control.
Most of the time the restrictions are its because we fear loosing control ,BUT if we train the dog in such a way that the outcome is predictable than we never loose control.
8  TIMES A YEAR WE HAVE LE HANDLER CLASSES IN SINGLE AND DUAL PURPOSE (dog included) IN THE US
please go to our available dog tab for more info on our dogs
All our fully trained dogs come with a 2 week handler class for K9 transition ( for single to multi purpose )
Multi purpose handler course is 8 weeks if combined with a green dog not from our puppy program.
6 weeks if the dog is from our puppy program.
Single purpose Handler course is 6 weeks if combined with a green dog
4 weeks if a dog is chosen from our puppy program.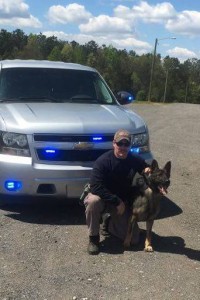 Trainers classes are random available in our methodology for training police or Forensic dogs.
Trainers course for Police Service Dog are in 2 parts.
1st part is to bring a pup/young dog to a Ronin green dog level average 8 weeks to pas and can be taken in per 2 weeks.
2nd part is to bring a Ronin green dog or any dual purpose green dog to certification and street level and trouble shoot. average 8-10 weeks to pas and can be taken in per 2 weeks.
if you are going to buy green dogs then part 2 is only needed.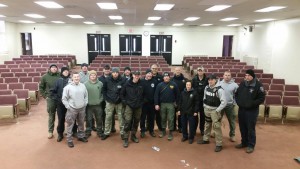 We are happy to present THE RONIN SCHOLARSHIP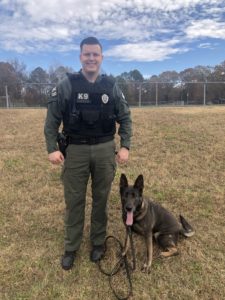 Ronin Dog Training understands that many police agencies do not have the funding to maintain a police canine program, most of which are small to midsize departments that simply do not have the budget to include this service. Criminals are keenly aware that the police do not have the resources to sufficiently protect the public from them. For most of these communities, it would only take one dog, one trained police canine to help rid the community of this criminal element.
In an effort to support these departments Ronin has set up a scholarship program specifically designed to assist in the purchase of the much needed asset of a police canine.   SEVERAL SINGLE PURPOSE READY TO GO TO YOUR HANDLER
for Details please mail..ronindogs@gmail.com 
Seminars and workshops
We have Seminars and workshops in.
tracking/trailing
K9 training in our system
Decoying in Prey and Defense
Looking for a class then please send us a mail and you get info and a offer in the class of your choice.