(PPD) by RONIN DOG TRAINING
NEWS !!!!! We have 1 full black slovakian/czech young adult in the US ( TN ) for sale.
---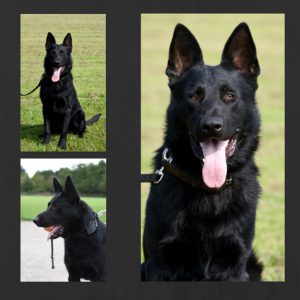 He will get the CANINE GOOD CITIZEN certificate so you can take him everywere ( were dogs are allowed)
For further info on this european import dog please e-mail ronindogs@gmail.com
PPD's are mostly German Shepherds from well known bloodlines. The dogs are chosen on character , health and looks (in this order) There are different levels to choose from and the different levels also spread out in choices.
First Choice a pup or an young adult.
A pup is nice if you have the time ,trainer and not to young childeren.
It will take at least until de Dog is 18 and more month's before any protection can be expected from the dog as maturity is vital if it ever comes to an encounter.
Selected PPD prospect pup start at 2500,- US
Young Adult perfect choice as training can start immediately and any health /workable problems are visible. An young Adult with the correct character,health and looks. Will be house broken and environmental sound and even the better ones been raised by us in house or at the trainers house. So no behavioural problems.
These dogs can be bought without extra training and the natural protection and looks will give unfriendly people second thoughts.
We offer training for these dogs.
This goes from trained guard-dog for around the house up until executive PPD that will go anywhere with the family or owner and shows aggression or engages on command. The possibilities are almost endless with even dogs that check the owners house or car for unwanted people and explosives if needed.
The young adult starts from 7500,- US
This with full guarantee on health and character.
We deliver the dogs in person ,so we will not just send you a dog in a crate. The trainer will escort the dog on the trip to your house. Or you can have a look and feel of the dog of interest at our agent in Tennessee.
The trainer will make sure the transition to the new owner goes as it should be. If needed training will be done to make the transition as it should be perimeter/guard dogs need to know that guarding the new house or area is their new job.
The beginning of the procedure starts with a phone call so we can talk about your wishes and expectations.
European number is: +31653404359
Or mail: ronindogs@gmail.com