---
AVAILABLE NOW:
5 green dual purpose dogs + 2 fully trained EDD + 1 trained live find dog. Contact us for more information.
---
RONIN DOG TRAINING – THE COMPANY FOR YOUR WORKING DOG & WORKING DOG TRAINING.
We supply and train dogs for:

– Police

– Military
– Security
– Search and rescue
– Personal protection dogs
– Service dogs
– Special detection
NEW :Handler classes NDD/EDD Patrol with purchase of a fully trained working dog are available in Europe and the US please check the available dogs section
---
Working Dog Training:
We provide working dog training and seminars on a regular basis and on request.
– Tracking and trailing seminars
– Regular dog working dog seminars
– PROFESSIONAL POLICE AND MILITARY DECOY classes
NOTE: the Decoy classes are recognized by the APCA (American Police Canine Association).
Because we meet the high standards the APCA will certify the Decoys (membership required) after successfull participation.
---
Breeding and pups: 
To maintain high quality in dogs we have our own breeding and puppy program.
Check it out in the Puppy program section.
---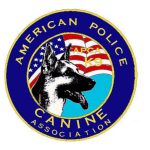 CONTACT:
Netherlands: 0031 6 53 40 43 59
Email: ronindogs@gmail.com